Windows Live Messenger final is here!
Just released – This is the next-generation MSN Messenger. The name is new, but it is still free to download Messenger and use most of its features. And there are some remarkable new ways to instantly share and connect with friends.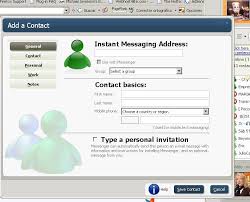 Yes, Windows Live Messenger, the next generation of MSN Messenger is finally out of beta and ready to be downloaded. I tested it out when it was in beta, and although I did like the new shiny interface, there were a few bugs, which I hope Microsoft has fixed.
The 2 new features that I find interesting are the Shared Folder and the ability to communicate with other IM clients (soon to IM Yahoo contacts). The Shared Folder feature allows you to…
…drag a file onto a contact's name. You've just created a Sharing Folder. Now you and your contact can get to all the files in the folder any time, even if one of you is offline.
I hope this is just a temporary online storage feature and doesn't lead to any backdoor vulnerabilities.
Anyway, it looks good, but I will wait this one out for a while. MSN Messenger 7.5 is still good to me. 🙂
+Falcon1986